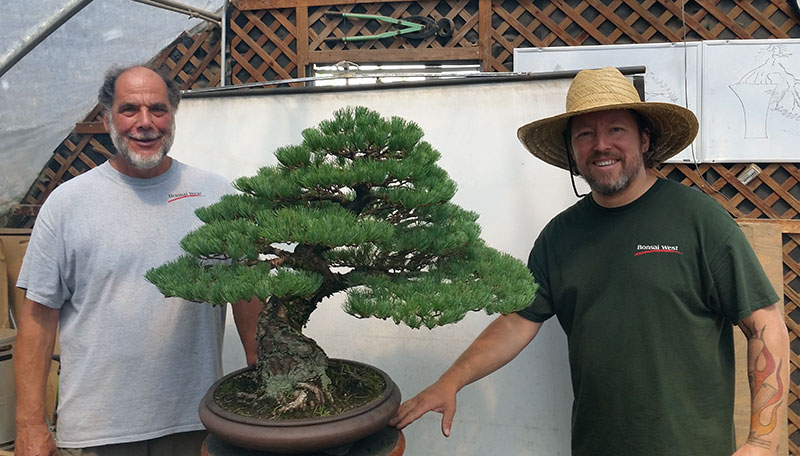 Students in the third year should now feel confident in their understanding of the total transformation from raw stock material to specimen-grade bonsai. In a self-directed course, students will be expected to create and execute a transformative project on a tree and demonstrate reasoning in artistic design.
The School meets once every month: 6 Full-Day Seminars and 6 Evening Guided Workshops.
---
Seminar/All-day Classes
The Seminar covers more challenging and abstract content. Throughout the year, each student will be dedicated to expanding on their own desired topics.
Workshop/Half-day Classes
The Workshop is an opportunity for students to work directly with Zuma. Bringing their own trees for study, students will document and develop their trees to elevate their personal bonsai collection.
---
Year III Schedule
2023-2024 season
Seminar I

Saturday, March 18, 2023; 11a-5p
Seminar II
Sunday, May 21, 2023; 11a-5p
Seminar III
Saturday, July 22, 2023; 11a-5p
Seminar IV
Saturday, September 23, 2023; 11a-5p
Seminar V
Saturday, November 18, 2023; 11a-5p
Seminar VI
Saturday, January 20, 2024; 11a-5p
Workshop I
Wednesday, April 19, 2023; 5p-8p
Workshop II
Wednesday, June 21, 2023; 5p-8p
Workshop III
Wednesday, August 16, 2023; 5p-8p
Workshop IV
Wednesday, October 18, 2023; 5p-8p
Workshop V
Wednesday, December 20, 2023; 5p-8p
Workshop VI
Wednesday, February 22, 2024; 5p-8p
Tuition
Total: $1575

First payment to reserve spot: $575

Second payment due June 21st: $500

Third payment due October 18th: $500
NOTE: Some workshop materials are included in school tuition, but students should expect some additional purchases throughout the year (e.g.: pots, special soil blends, etc.).
Payment is non-refundable.
How to Enroll
Those interested in enrolling in the School of Bonsai can reach out to Emmy via email: emmy[at]bonsaiwest[dot]com or by calling the nursery during our normal business hours at (978) 486-3556.