The School of Bonsai West
Taught by Michael Levin and Zuma Fleischmann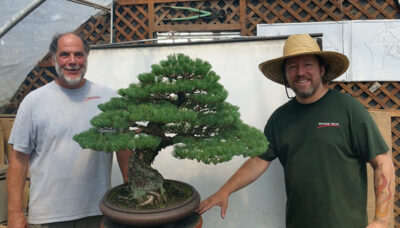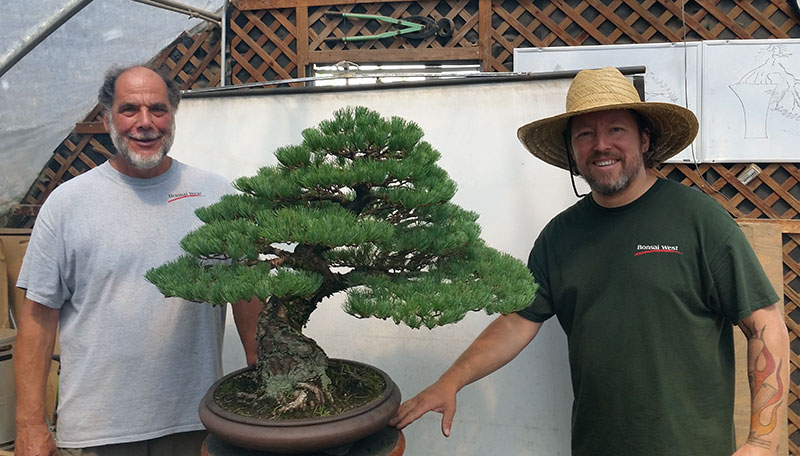 The School of Bonsai West is a specialized 12 month program dedicated to deepening the craft and art of bonsai. Using the Bonsai West Collection and students' trees, we will practice horticulture and design theory, cultivating a deep understanding of bonsai across many species. The School's curriculum is designed to be a multi-year Masterclass. Emphasis is placed on gaining an understanding of every principle of growing excellence.
During the first year students will complete the transformation of a specimen grade stock Shimpaku Juniper into a fine and unique bonsai. Enrollment also includes access to the Bonsai West library and other tools. 
In year two, students will need to acquire their own stock material, whether it be from their own collection, new purchases, or borrowed stock from Bonsai West's collection. Unlike year one, a tree is not included in the cost of the class.
The School meets once every month: 6 Saturday All-Day Classes/Seminars and 6 Wednesday Evening Guided Workshops.
Seminar/All-day Classes
The Seminar covers changing seasonal care, potting, and planning for and implementing specialized design. Each student will be dedicated to creating their own specimen Shimpaku Juniper. Developing the Shimpaku will guide every aspect of bonsai care throughout the year.
Workshop/Half-day Classes
The Workshop is an opportunity for students to work directly with Michael and Zuma. Bringing their own trees for study, students will document and develop their trees to elevate their personal bonsai collection.
---